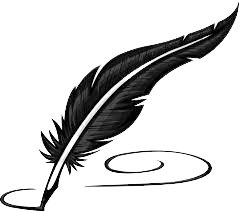 Having remembered my dream of last night I was anxious to go over to the mill and fill each of the SnipPets with stuffing. Henry was sitting on the wall outside the Mill and shouts Hi Duffels where are you going to in such a hurry. Did I tell you about Henry? I will come to that later. Oh I have a project I am working on. You are welcome to come and watch if you are interested. Not to miss out on anything Henry jumped down form the wall and caught up with me. As we entered the sewing room Henry saw the new animals sitting on the table. What's all this he asked. I explained about all the scraps of fabric that I had been disposing off for all these years and how I wanted to make something with them. These were the result of that action.
I should get them filled with stuffing and I believe the magic will begin. I said to Henry. I put them all in a basket and carried them to the stuffing machine with Henry following because he was totally intrigued. This is a machine that hold fiber stuffing and each of the animals at The Bear Mill will get filled with the same stuffing.
Here goes I said as I picked up the first animal and filled his little body and sealed his back. I shook his to remove all the fluff that was sticking to his fur and he shouted Hey steady on there who are you. I am Duffels and this is Henry, we have just created you here at the Mill. Henry gasped. As calm as you please he sat there for a moment and seemed to be very content. After filling all the SnipPets, there was so much chatter between them that it had become very loud in the Sewing room.
I cleaned the area and watched them walking around the room getting to know one another. After we decided on names for each of them. I went into the kitchen and brewed a pot of tea. We drink lots of tea at the mill it is what we do. I laid out a tray with China cups, milk sugar and biscuits and I called them all into the kitchen.
We sat round the kitchen table as I told them all about Mill Beary Village and how they had come to life just like he had done many years ago. That was my dream I too had been sewn with this very same thread and arrived in the world the very same way. I even remember who created me. For some reason the thread had been put in the basement and forgotten over the years. It seemed it had been time for me to find it again, or did I?
They were in awe and so excited to begin life in their new home. Henry asked where they were going to live. He himself had carved out a very special place at the mill to live and loved the comfort of it. He was constantly adding new cushions and furniture that he made on the sewing machine in the evening when it was not in use.
Well, that is a good question I thought, where indeed? We could convert the Attic into a dorm room I said and there are lots of rooms unused up there. We will need to remove all the dust and cobwebs but can add some furniture and make them cozy. They all shouted at the same time yes.
Henry led the way, as he knew every corner of the Mill. The Attic looked pretty gloomy the dormer windows were dirty and did not shed much light. Most of light bulbs were not working so it a very gloomy place indeed.
The SnipPets looked at one another and I notice some concern pass over their faces until Georgie shouted. We can make this work, as she began to hum a tune. There's a place where animals come to life The Bear Mill, Bear Mil, love me hug take me home.