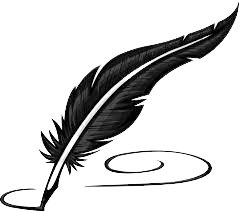 The Making of the SnipPets – Episode Two
When I created the SnipPets, it had an enormous impact on The Bear Mill and transformed life in Mills Beary Village. These little creatures are proof that very extraordinary things can come from the most seemingly ordinary of places. Here is the beginning of their journey.
It all started while I was sweeping the floor of the sewing room after a busy day at the mill. After getting rid of the day's mess, I was left with a pile of fabric scraps on the floor. Now, I am a frugal bear and I certainly didn't want these scraps to go to waste. So, rather than throwing them away, I placed them in a box in the corner. Then, I put them out of my mind. This probably would have been the end of them without another event that happened the same week.
I was in the mill's basement organizing the shelves to get them ready for a new coat of paint when I saw an odd light emanating from the darkness of the farthest corner. At first, I rubbed my eyes to check if I was seeing things because this was no ordinary light. When I took a closer look, I saw that it was coming from a worn wooden trunk that looked as though it had been there for a long time. Now, I must tell you that I had never seen this trunk in all my years of visiting the mill's basement. So, I was very curious about it, indeed. I made my way over to the corner and reached to open the trunk lid just a crack. For a moment I couldn't see anything but the brightest white light. However, as I jolted in shock, I opened the lid fully and the light faded enough so that I was able to peer into the trunk. Inside, I saw rows upon rows of neatly placed bobbins of thread. As I reached into this array of bobbins and took one out for a closer look, I felt a tingle down my arm. Upon closer inspection, I noticed that the thread had a wonderful silvery shimmer, that hadn't been noticeable in the trunk. It was so beautiful that I decided I would try to use it the next time I was at the sewing machine. I took out a second bobbin so that I would have enough to use and I put them both in my apron pocket.
Now, the rest of the week was very busy so I gave little thought to the box of scraps in the sewing room and the bobbins of thread in my apron pocket. On Saturday evening, I decided I would go for a walk along the lane by my cottage after I had eaten my dinner. My thoughts wandered over the events of the week and I remembered the curious thread. Since it was still early in the evening, I thought I could take another look at the fabric scraps I saved and perhaps use the thread to make something from them. Arriving at the mill, I pulled out the fabrics from the box and placed them on the cutting table, where all the fabrics get cut before sewing them together to make our animals.
The colors were so bright that they instantly lifted my spirits. I cut them into various shapes and sizes, letting my hands guide me with their memory of many fabric-cutting sessions past. Eventually, I found myself sitting at the sewing machine with a pile of what would soon become arms, legs, heads, and bodies. I threaded the machine with the shimmering bobbin of thread in anticipation and, if I didn't know better, I could have sworn I heard it make a contented sigh as I began sewing. Because I didn't have enough fabric of any one color, I began to sew without an exact plan. I simply mixed and matched the individual pieces of fabric, hoping to make some new designs. It was enjoyable work and in no time at all I found myself with six new unstuffed plushies sitting by the sewing machine. I was very excited to take them to the filling machine to see exactly what I'd created, but it was getting late so I thought I would wait until the next day to finish the project.
I turned off the lights, closed the sewing room, and locked up the mill. As I walked home for a good night's sleep, I caught a glimpse of the mill on the last curve of the lane before reaching my cottage. I thought I saw a light in the sewing room that I'd not seen before. It was very curious, indeed, and it must have tickled my memory because that night I had vivid dreams about how I was created at the mill. I didn't fully understand until the next day as I worked at the filing machine with my new designs. For, as I filled each one, they came to life! My dream from the night before now made sense. I remembered the day I was created in long-forgotten detail. I also remembered that the special thread I used to stitch these animals was the exact same thread that had been used to stitch me many years ago. I thought I must have forgotten the trunk and thread over the years…or did I?  Astonishingly, when I went back to the basement to take closer look at the trunk, it was no longer there! Its whereabouts will stay a mystery for another time, I suppose. I am just so thankful for the set of coincidences that helped me make our new friends, The SnipPets family. They are not perfect with their unusual eyes and different colored body parts, all made from scraps of material, but it is my belief that they are each perfect in their own way. We are not all created equal but we are all still more than valuable and each have an important place in the world. Although we may be different, we all deserve to live, love, and be loved. It is what is in your heart that matters the most.
It is here that our story truly begins.
Duffels Bear
To buy your very own SnipPets click here