The Bear Mill no longer manufactures stuffing machines.  However,  some of our customers maybe retiring from the Teddy Bear Stuffing business and have used equipment for sale.  I have made this page available on The Bear Mill website for them to offer their used equipment.
Kelbi from Washington State has forwarded me the following images of equipment she wishes to sell.  If you have any interest please reach out to her directly.  Kelbi:  360-808-1010  or Email:  neamonbarkus@aol.com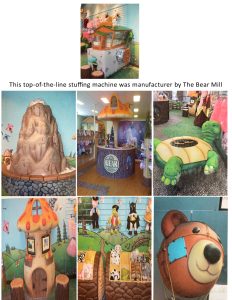 Many more items are available.   This one of kind offering is a great buy for someone expanding their business or starting up new.