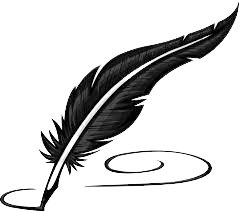 The Next Day
The following day, I wanted to take the SnipPets down into the village so they could become more familiar with their surroundings. So, I walked over to the mill and they were all sitting at the kitchen table. Looks like you have already had your breakfast I said. Yes, said Windle, the cupboards were so full of food we put breakfast together. Henry helped us. Henry was sitting at the end of the table finishing up his breakfast. Did I tell you who about Henry? Well, I will come to that shortly. Would you like to join us for a cup of tea, said Windle? I sat down and he poured me some tea. The rich dark amber colored liquid filled my cup, and I added one cube of sugar and a drop of milk. Perfect, I said. I love a cup of tea.
How was your first night at the mill.  They all shouted at once as it seems they are likely to do.  We all slept really heavy.  Henry brought us some biscuits and cocoa for supper and none of us heard another sound until the morning.
I thought we may go down to the Village Center today. It seems to me if you are going to live here; you need to get familiar with your surroundings. You can work with me at the Mill but there is a lot more to life than the mill and so much to do around Mills Beary Village. However, it's a little chilly, so I suggest you all wrap up warm for the journey.
The SnipPets all looked at each other and said in unison, with what? Oh Sorry, I said I was not thinking, come with me. The SnipPets followed me up the wide stairway for the second time in two days.  This time we went to the second floor not the Attic.   It was a little noisy because the stair treads have no carpet and everyone was running at the same time. In the center of the tread, you can see wear from others walking up and down over the years. Duffels caught sight of Hue who was very inquisitive admiring the banister. It is hand carved from old oak, I told him it is very rare indeed.
Right, I said here we are and pointed to the last room on this floor. I opened the door and could hear audible gasps from the SnipPets as they viewed the racks and racks of clothing.  This was the left-over clothing that used to be made at the mill and had not shipped out to customers.  I just put them in this room to store them.  The excitement built as each SnipPets pulled  down hangers with various clothe designs and tried them on. They were laughing and giggling as they mixed and matched silly combinations.
I will tell you what, I have some emails to answer. How about I leave you here and you can take whatever you would like to wear? Put yourself together a wardrobe. If you open up the cupboards at the back of the room, you will find socks, shoes, slippers and boots. When you have finished, come over to my office. It is at the front of the mill and we can get ready to go out.
Sitting in my office in the distance I could hear them giggling, I knew This was going to take much longer that I first expected.  Perhaps I should get back to work and we can go to the village tomorrow.
Comments are closed