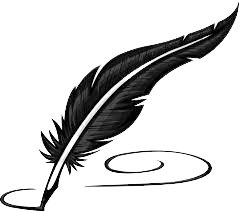 The Attic
Georgie shouted, lets open the dormers and get some fresh air up here! The Attic was really a nice place but Georgie decided after all the cobwebs and dust was gone, they may need to paint.  I decided to leave them to it.  Henry can help you find whatever you need to make the attic livable.  Hue who was very technical and needed to have everything written down before he could challenge a task, Went in search and found a paper and pencil and began to write and plan out all the possibilities to make the area comfortable.  They were all working hard and Windle said to Hue, come on Hue put away your paper and pencil we can save the designs for later, but we have work to do right now.  Since this was against Hue's nature he did as he was asked but felt a little nervous and  out of sync.
In the background Georgie shouted "Hey come check this out" and she showed them that there was a large bathroom.  They got buckets of water and rags that Henry gave them and Dash set about cleaning the windows. Henry got them some new light bulbs and installed them. The whole room began to take shape;
After a few hours the place already started to gleamed .  There was a total feeling of accomplishment when I arrived back armed with tea and some sandwiches.  Time for a break I said.  Bobbins had found a table and chairs that he had polished till you could see your face in it.  I set the tray on top of it.  Oh, yum said Tayla I am so hungry.  Everything is resolved with a cup of tea I said it is the British way.  They discussed the days activities and I promised to get them some paint.  What color would you like I asked Georgie?  Well, she said it would be nice if we could each paint our own rooms the color or our choice.
Did you know that there is another room over there as she said and  pointed to the back wall, it was full of furniture?  You could barely notice that a door existed it blended into the wood paneling.  Did someone live here before she asked me?  I don't know I said, that is very interesting.  I believe there is a book  telling the history of the mill.  It has names of previous owners and workers maybe I can do some investigating.  But let us sort out the attic first.  It looks like a huge job to me.  It is very much brighter already I said.  Yes, we cleaned the windows and Henry got some new light bulbs for us.   Also, she said the bathroom has a claw foot bath tub it is beautiful.  She had notice it when she found the bathroom.  You can see the white and black tile now after she had moved some boxes. It is right in front of the window with an outstanding view of the gardens around the Mill.  You know I said I have never had any reason to venture up this far.  Seems like it is the perfect place for you to make your home.
During the rest of the day the whole family worked together and set up their bedrooms, and shared the furniture they had found.  Once it was in a livable state, they all agreed that they had done enough for one and pledged to paint and fine tune in upcoming days.
It was time for a nap said Bobbins, I think we had better get a wash before we go to bed said Tayla,  and they all stopped to look at each other and began to laugh.  They were so dirty from the day's events; they had not had time to consider how much of a mess they looked.
Later tired and worn out the six little SnipPets went to lie down on their beds.
Comments are closed