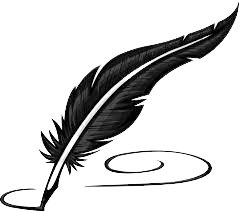 Henry Arrives at the Mill
Let me tell you about Henry. Early one morning I was heading over to the Mill thinking I have a lot to do today and wanted to get an early start. Out of the corner of my eye, I noticed Henry laying on his hammock. Good morning, Henry I said what are you planning for the day. Waiting for his answer, I thought back to when Henry first arrived at Mills Beary Village.
He had arrived at the mill simply by mistake. I will never forget the story he told me about living in a little town not far from Mills Beary. One day on his birthday he had gone over to the local feed and farm to find himself a treat. Some days when bags of grain get dropped or burst open, there is grain left on the floor and makes for easy pickings for a wonderful dinner. Since today was his birthday, he thought I will spoil myself and check it out. It was difficult getting there because few people like rats, and it was important for him not to be seen. He cannot remember how many times he had heard someone scream. It's a rat, and he had to run and hide really quickly to save from being caught, who knows what would happen to him if they did. Well, today he had walked down the main road in the town and kept a low-profile dodging behind all the flowerpots and obstacles on the way. Arriving at the local feed and farm, he saw a large truck loading grain and farm tools. oh, what a birthday treat he thought!
Sitting on the wall, he watched them load the truck and got into the rhythm of how long it took for each sack to get loaded. He waited until they were in between loading and he jumped on the truck and hid behind some sacks.
Luckily, the delivery truck was just as he expected, filled with farm supplies and grain when as luck would have it, Henry noticed, that one of the gardening tools had fallen over and ripped open a sack of grain. Thankfully, the workers had not noticed as they secured the load. They started the engine and headed out to make the delivery. Henry had not expected to go for a ride but thought well they will return this evening and as long as I can keep out of site it will be an adventure. As the truck pulled away from the store, Henry immediately helped himself to a nice snack from the open bag of grain. He was really full now and as the truck made its way across the countryside, the gentle movement of the truck bed made Henry sleepy and he snuggled down for a cozy nap.
When he woke up, Henry he was in Mills Beary Village. Henry did not know why he wasn't still on the truck and was very nervous. Wondering where he was and what he should do. So, he hid under a bush and waited until nightfall to look around. He carefully made his way to a building next to the stream. Thinking he could enter the building when he heard a noise like a sewing machine. He saw a hole in the stone wall and squeezed through it toward the noise. There, to his amazement, he saw a bear whistling to himself while sitting at a sewing machine. When the sewing machine paused, the bear heard Henry and called out, "Hello!". If you think it surprised Henry to hear a whistling, talking bear, imagine how shocked he was when he could answer back! Hello, he shouted back.
I am Duffels the Bear. Welcome to The Bear Mill. I don't believe I have ever seen you before. It was then Henry told me about the trip to the feed and farm and about his nap on the truck and waking up in the village.
That is curious I said, I don't believe that has ever happened before. I think you must have fallen through the magical doorway when the truck went over a bump. Maybe it bounced you right off the trunk. I did not see any harm in his presence, so I simply invited him to stay. There is a lot to do around here every. day you are welcome to stay. Henry like the look of the place and said he would love to stay.
Now, Henry is the happiest rat you will ever meet. He no longer has to search for food or find warm places to sleep. With my guidance, he has become very resourceful and makes himself fashionable clothes from the mill fabrics and also uses them to create furniture and rugs for his home. He really loves his life here. Henry is a big part of The Bear Mill family, and that is the best part of all.
Laying on his hammock. Henry shouted good morning, Duffels, oh, this and that I thought I might walk over to have a cup of tea with Little Red. I haven't seen him for a few days. Did you know he was decorating his den? No, I answered I must stop by and check it out for myself. Please give him my regards.
Will do he said as he swung off the hammock and made his way down the lane wearing his Red and black tam o'shanter cap.
Comments are closed