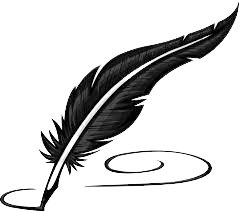 Big News and a New Discovery
 Big News and a New Discovery – Episode Seven
I was looking out of my office window and I spotted Little Red and Henry walking down the pathway.  Little Red is another one of my friends, a red fox with a big bushy tail.    He lives in the woods by the Mill. The two were deep in conversation so I assumed that word had gotten out about the SnipPets. Mills Beary Village is a small place and everyone cares very much about one another. So, it does not take long for news to travel. Seeing Little Red and Henry animatedly chatting, I assumed the whole village must be abuzz with the news. I thought to myself that I simply must take a trip down into the village square soon for everyone to meet our new arrivals.
In the meantime, I was busy trying to find The Book. I had been told of its existence many years ago when learning about the Mill's history. People in the village put great store by the contents of The Book.  You see, it contains years of history and documents all the great changes that have occurred in Mills Beary Village over the years. I vaguely knew of its existence, like I said, but I had never had cause to go in search of it. However, with the arrival of the SnipPets, that had all changed. I was aware that I must have come into the world magically, the same as they did.  I thought it might have something to do with the thread that was used to create us. But, I wanted to know more. So, I was on the hunt for The Book that could answer my questions.
While I was busy searching, Henry walked in the office, followed by Little Red.  "Good morning, what are you two up to today?," I asked. "I just came up from the Village," said Red, "I heard all about the SnipPets and was hoping to meet them."  "I believe they are in the Attic, as they still have some organizing to do," I said, "Feel free to go and introduce yourself." After Little Red started toward the staircase, I asked Henry to wait for a moment. I explained that I could not remember where I had heard about The Book and asked if he had any idea where it could be found. You see, Henry knew every nook and cranny of the Mill.  He had made it his mission to find out everything about Mills Beary village since the day he arrived.
"Hmmm," said Henry, "I do remember that key hanging in your wardrobe. Do you remember it? We saw it when we were fixing the hinge on the wardrobe door. It was hanging on a ribbon in the corner."  "That's right!" I said with excitement. "Would you like to come with me to see if it holds any clues?" Henry agreed and off we went towards my cottage to see if the key could tell us the whereabouts of The Book.
As we walked, Henry said, "So, what are your plans for the SnipPets? It seems like you have created a unique group." "Yes," I replied, "I am so happy that I created them together. They are such a lovely little family and I feel bonded with them already.  We are all going to work on improving The Mill and expanding the work load now that there are more of us to help. Once they get settled, we will be able to discuss all that we do at The Mill  as we plan on moving forward. I thought it would be best if they became familiar with their surroundings and all of the people in the village before that, however."
With that said, we arrived at the cottage and went to my bedroom. We opened the wardrobe door and Henry said, "There you are, Duffels, it is still there!"  I reached in and took hold of the once forgotten key. I felt a familiar tingle down my arm as though I was about to discover something very special. It was the same feeling I had when I picked up the bobbins of thread before I made the SnipPets. I knew Henry was onto something and I couldn't wait to discover more.
Comments are closed